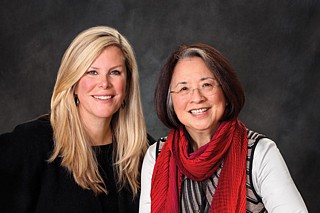 Pauline and Erin Team
Senior Sales Associates Brookline/Newton Office
617-566-8379
About Pauline and Erin Team
Our different backgrounds and life experiences have allowed us to create a team that understands our clientele's manifold interests, needs and goals. We offer exceptional knowledge of the market and local communities and we are proud of our reputation for professional integrity and personal commitment to our clients.
Click here to see an exciting development opportunity in Chestnut Hill currently being marketed by Erin.
Real Estate Listings
$2,475,000

3 bedroom, 2 bath, 1 half-bath
Condo/Townhouse
407-409 Shawmut Ave
Boston - South End, MA 02118.